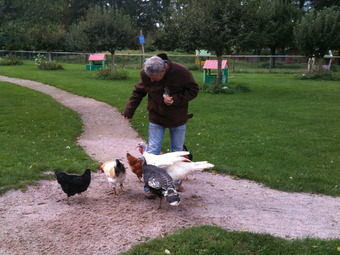 Animal my child! #animal #guideconsojardin #anthropomorphism
#animal #guideconsojardin #anthropomorphism #petstore #animaldecompagnie #dog #cat #pestsmart
Since November 30, 2021, our animals have changed status! In 2024, dogs and cats will no longer be sold in pet stores. You will need a certificate to manage your companion and many other things… You can feel it coming… The animal is becoming a human being like any other!
European sensitivity!
Great Britain is ahead of us by a few months! It's official now, in 2024 it will be a little harder to get a pet. The approach must be voluntary by going to a breeder and passing a certificate to validate your skills. Adopting a dog or a cat will no longer be a simple insignificant gesture. This was not the case before either, but as there are still too many abandonments, the objective is to make the future owners of our 4-legged friends think.
The animal is no longer a thing that we take and throw away, it is recognized as a sentient being.
In France, we have 9 million dogs, 15 million cats and 1 million horses. The subject is sensitive in particular for the defenders of the animal cause who are more and more numerous!
And that's probably just the start. Our Spanish neighbors have passed a law that places the pet as a full member of the family. They are considered sentient beings and should be respected as such!
If you divorce you can have joint custody of Kiki or the twink!
Petsmart
You probably know Petsmart. Founded in 1986, the North American leader in pets offers 1,650 points of sale and 56,000 employees.
But the term "point of sale" or "store" is totally inappropriate for this concept.
The dog or the cat, accompanied by its master, who go to Petsmart, will find services perfectly adapted to their needs. In addition to products intended for the well-being of the doggie, you can consult a veterinarian to treat the animal. Hospitals are also available at several points of sale. You can also adopt a new companion thanks to a collaboration with PetSmart Charities and PetSmart Charities of Canada. And then, if you are going on holidays, the daycare is ideal with Petsmart Hotel. Why not choose a suite for your Labrador, with TV and telephone, just so you can call your baby during your vacation.
In order to avoid any stress, cats and dogs will not cross paths, the air in the "rooms" is renewed regularly to avoid competing odors.
There are also gites of this quality in France. We no longer talk about pension, but about daycare or hotel, the same as for our children… the real ones!
Anthropomorphism
A somewhat complex name whose definition is quite simple! In the case of our pets, anthropomorphism is to attribute to the animal feelings and reactions specific to the human species.
Clearly, the love your cat has for you when you give him a treat may not be love, but hunger. It's a quick summary but one that portends long thoughts about the pet's condition. Of course, no one yet knows what our cat thinks of the situations that can be imposed on him in his daily life, such as moving or meal times. On the other hand, we know, in humans, that the acquisition of an animal at home can, in certain cases, correspond to an emotional void. So where is the border between a frenzied anthropomorphism, acting with his dog as with a baby, and the blind brutality which considers the animal as a thing or an object without worrying about its well-being?
One thing is certain, between Fido 20 years ago who lived in his kennel outside, and who ate our leftovers, and the late Tinkerbell, Paris Hilton's chihuahua. There is a big difference in comfort…
And what about the German shepherd Gunter III, whose mistress, the German Countess Karlotta Leibenstein bequeathed to him at her death 400 million dollars. When Gunter III also dies, it's his puppy Gunter IV who will also become very rich 🤨
And the plants?
Animal anthropomorphism has gradually developed in our consciousness and has the effect of making us a little more "human" with the dear animals around us.
Admittedly, there is still a long way to go for fair cohabitation, but times have changed a lot.
On the plant side, it's almost the same principle… With a little delay.
Plant anthropomorphism may seem surprising as the difference in life between an animal and a tree is opposite. The philosopher Florence Burgat tries to explain to us the aptitudes of each other.
But we tend to look at the world around us with our human emotions. The plant could become an innocent little being that deserves the greatest respect. If this idea catches on, we will have to be much more attentive in the plant sections of our points of sale. A plant left without water will be considered an act of "non-assistance to a plant in danger". In a few years, or in a few months, our customers could have the same requirements between our Monstera and our cats.
If this situation develops, it will be necessary to report on the transport of the plants, their living condition at the producers and to hold a certificate to own a cyclamen.
Utopia or reality? In your opinion, are we capable of achieving this? Wait and see!!!
Roland Motte… Gardener!
https://www.guideconsojardin.com/wp-content/uploads/2020/04/IMG-0053-1379132907_20130914062827.jpg
255
340
Roland Motte
https://www.rolandmotte.fr/wp-content/uploads/2021/09/roland-motte-jardin-1.png
Roland Motte
2022-02-21 13:35:31
2022-02-28 19:56:07
Animal my child! #animal #guideconsojardin #anthropomorphism